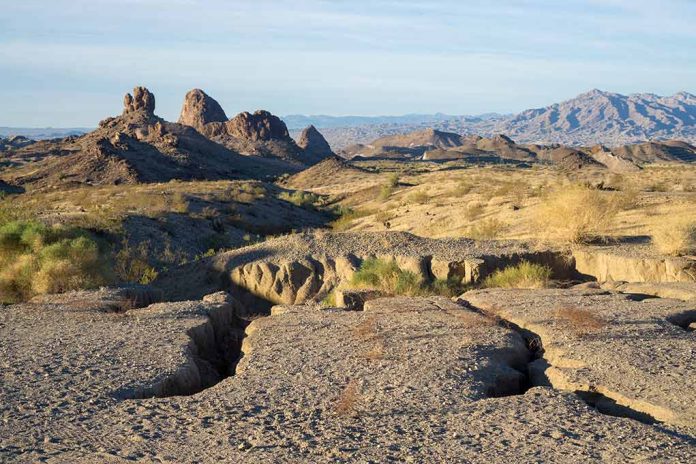 (NewsSpace.com) – On October 16, a family member reported 46-year-old Melinda Oakeson missing after they hadn't had contact with her in quite some time. They revealed that she had been living in her car at the time. Just a few days later, hikers called the local sheriff's office to report someone injured or deceased near Craggy Wash in Arizona. It turned out to be the missing woman.
On Friday, October 20, just four days after Oakeson was reported missing, hikers happened upon her body. They contacted the local authorities, who sent out a rescue team due to the woman's precarious location and determined that she was, in fact, deceased. Due to conditions, notably the "steep and rugged" terrain, they decided to recover her body the next day.
In a Facebook post, the Mohave County Sheriff's Office Search and Rescue noted that they used a "long-line extraction" using a "DPS Western Air Rescue helicopter." They were then able to identify the body, though they did not give any information as to how Oakeson ended up at the location or the manner of her death. The sheriff's office extended its condolences to the family and asked that people give them privacy while they grieve. There is no report as to whether the incident is currently under investigation.
Though it's not clear how the woman died, it's not uncommon for hikers to have accidents while on the trail. In 2023, there have been numerous deaths around the country, from California to North Carolina, where hikers have lost their footing, resulting in serious injury or death. On Wednesday, October 18, a French pilot, Tom Gerbier, was reported missing after he failed to show up for a flight. It turns out that the day prior, he had fallen 1,000 feet while out on a hike on Mount Whitney in California's Sequoia and Kings National Park. Rescuers recovered his body on Thursday.
Copyright 2023, NewsSpace.com