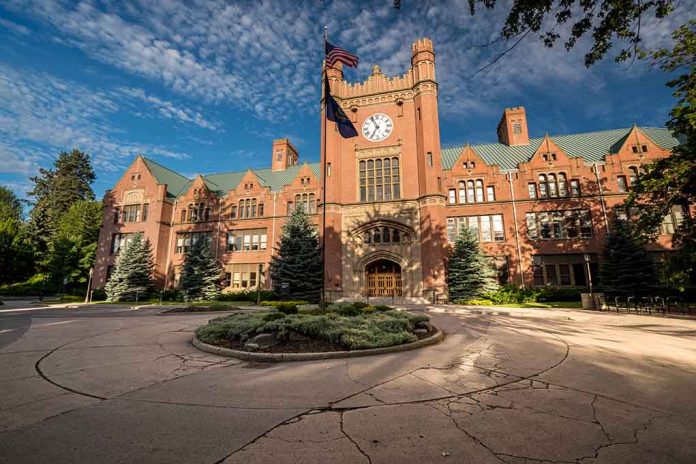 (NewsSpace.com) – It's been nearly a year since four University of Idaho students were brutally killed in their off-campus home. Authorities arrested Bryan Kohberger and charged him with four counts of murder and a felony burglary charge in relation to the killings in December 2022. Since then, his attorneys have been hard at work filing motions—and a judge just dismissed the latest one.
Motion to Dismiss
Kohberger appeared in court alongside his legal team on Thursday, October 26. The defense was attempting to have the indictments thrown out, which would send the case back to the preliminary hearing stage, where they could then question state witnesses.
Kohberger's attorneys argued that the grand jury received improper instructions, notably in how the prosecution explained the burden of proof. They reportedly informed it that they could indict if the evidence presented added up to "probable cause" as opposed to "beyond a reasonable doubt."
The court disagreed with the defense's motion that the instructions the group received were wrong. It told them to take the matter up with the Idaho Supreme Court; precedent had already determined that "probable cause" was an adequate standard of proof.
Judge John Judge called the motion "creative," but ultimately said it was his job to uphold the law and the state Supreme Court's earlier ruling. He thanked the defense team for "the journey back through history," but said the matter is already "settled law."
Second Motion Introduced
The hearing about grand jury evidence served as the public-facing side of Kohberger's ongoing fight. The two sides also held a private meeting on another motion to dismiss, where the defense labeled the jury biased and said it had been privy to evidence inadmissible in court. Unfortunately, the public will not hear the outcome of that hearing, as it remains sealed.
A Rarely Successful, But Necessary Move
A motion to dismiss, while rarely successful, is a common tactic applied in court, according to legal experts who spoke with Fox News Digital. Former prosecutor David Gelman said that if an attorney fails to make such a motion when arguing a case, "regardless of whether it has merit or not, they are pretty much committing malpractice."
If the motion succeeded, it would have sent both the prosecution and defense back to a preliminary hearing. Then, they could either convince the judge to reinstate the indictment or even seek a new one entirely.
The trial will now move forward. Kohberger faces the potential of capital punishment if convicted for the crimes. In Idaho, that could potentially mean death by firing squad.
Copyright 2023, NewsSpace.com