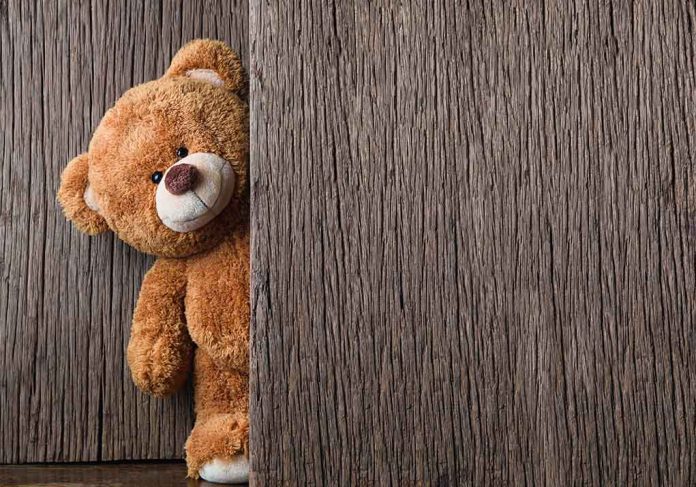 (NewsSpace.com) – On the afternoon of Wednesday, October 18, the San Bernardino Police Department responded to reports of a detonated explosive. A business owner had called the incident in after witnesses told him there was a bomb that had gone off in the parking lot. This led to a more in-depth investigation that resulted in the arrest of a suspect on several charges.
When police arrived on the scene, they found a teddy bear blown up. They secured and reviewed the footage of the explosion — which they released to the public. The video showed a man placing the stuffed animal on the ground near a white van and leaving the scene. Moments later, there's a puff of smoke, and debris goes flying. The van can be seen driving off immediately after. Fortunately, the parking lot was mostly empty at the time, though a woman was scared and ran to her vehicle after the explosion.
Law enforcement used the footage to identify the suspect, who they have not named, and secure a search warrant. They did not reveal the reason or if they knew the motive behind the explosion. It's also unclear if anyone was injured during the incident.
According to a post on Instagram, authorities executed the search warrant and found several items that resulted in even more trouble for the suspect. Among the items they found were more than 200 rounds of ammunition, a ballistic vest, more than a kilo of meth, a ghost gun, illegal fireworks, money, and metal saws and pipes consistent with bomb-making. They seized the evidence, arrested the suspect, and charged him with multiple felonies.
Using stuffed animals to conceal explosives is hardly a new method for criminals. They're regularly found inside seemingly innocent toys, even at airport checkpoints, something that security experts caution about. Even terrorist organizations have used the method to lure in unsuspecting victims.
Copyright 2023, NewsSpace.com