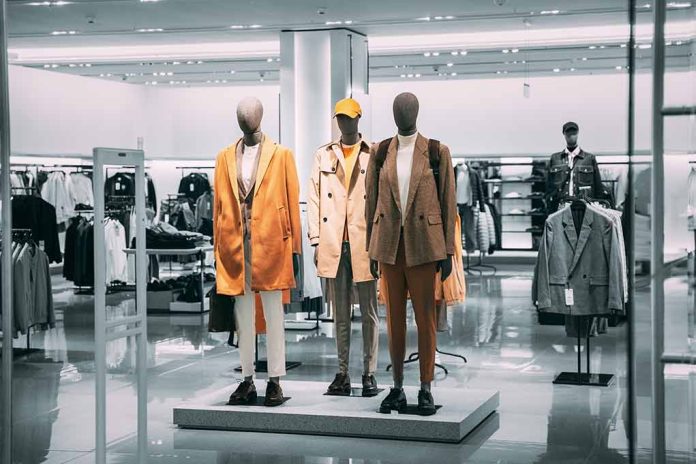 (NewsSpace.com) – Criminals come up with all kinds of creative ways to carry out offenses in hopes that they won't be caught. One man in Warsaw took things to a whole new level when he posed as a mannequin in hopes of staying in a shopping mall overnight. He nearly got away with it, too, except he was spotted by a security guard.
According to local police, the 22-year-old suspect, who has not been named, decided to fool people — and security cameras — by remaining motionless as though he were a mannequin in a Polish mall. When the lights went out, he went on the hunt. The suspect reportedly stole jewelry and clothing, as well as helping himself to two meals from restaurants within the mall. Authorities released a picture of the man posing in a storefront to avoid detection.
A security guard who was working happened to spot the suspect, and that's when it all came to an end for him. The police arrested the 22-year-old and charged him with burglary and theft. Later, CCTV footage revealed the man's trek through the mall as he went on a shopping spree — including exchanging the clothing he was wearing for designer duds.
Then, it came to light that the suspect is likely the perpetrator who did the same thing at another mall. During that incident, he stole money from cash registers as well as clothing. Since he's been caught, the suspect has been remanded to jail for three months, but he is facing up to 10 years in prison if he's convicted of the burglary and theft charges against him.
While the move was certainly creative, the suspect wasn't the first to pretend to be a plastic model in order to achieve his end goal. Back in 2016, two thieves in Worthing, West Sussex, England, posed as mannequins and ended up making off with more than $10,000 in designer merchandise.
Copyright 2023, NewsSpace.com