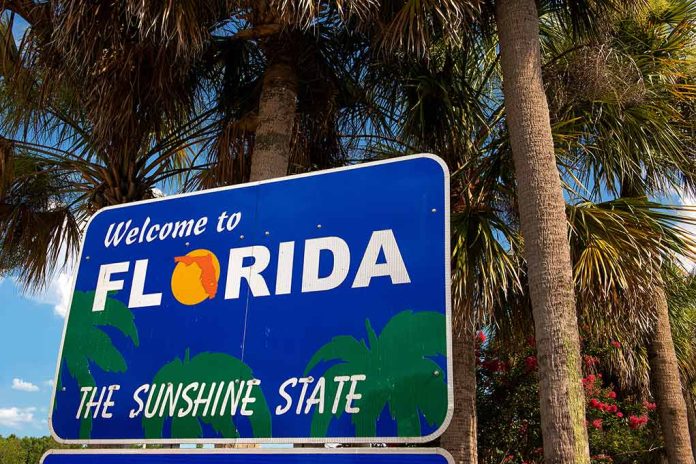 (NewsSpace.com) – News headlines featuring "Florida Man" are a widespread internet joke because of all the absurd and bizarre stories associated with the moniker. You can always count on the article to describe something outrageous happening in the Sunshine State. Rather than play it off or ignore it, Florida residents are embracing it and have formed a new event centered on the premise.
Next February, event organizers are hosting the "Florida Man Games" in St. Augustine and have described it as "the most insane athletic showdown on Earth." The event is slated to include several games, including a pool noodle mud duel, a Category 5 cash grab, a beer belly Sumo wrestling match, and an evading arrest obstacle course where actual police officers will give pursuit.
If that weren't enough, there's also a catalytic converter game where participants will try to escape with the coveted car parts that have become a big target for thieves over the last several years. Two notable referees will judge the main events: former American Gladiators Dan "Nitro" Clark and Lori "Ice" Fetrick.
There will be other activities for all to participate in, including a mechanical gator, sumo smash, an obstacle course, and a wipeout log slammer. Those who want to show off their assets can join the mullet contest or the Florida Ma'am Pinup contest. It wouldn't be an event without watching firefighters take on police officers on 911 fight night, and everyone has a chance to win at chicken coop bingo.
According to the event website, spectators are invited to "watch, compete against friends, and get ready to laugh until it hurts!" It's open to everyone to participate, and those wanting to compete in teams should apply by November 15.
The event page makes it clear this isn't just for athletes, so if you're going to be in the area on February 24, 2024, and want to see if you have what it takes to make the headlines, it's the place to be.
Copyright 2023, NewsSpace.com