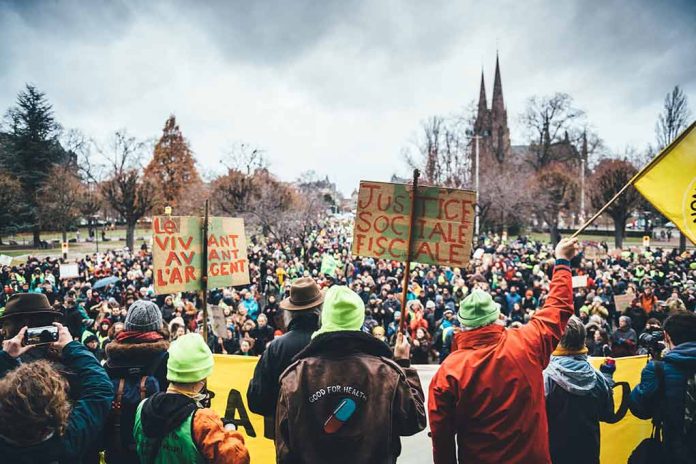 (NewsSpace.com) – Nuns are known for being faithful servants of the church who tend to maintain good standing. However, they are also humans who sometimes let their emotions get the best of them. That was recently on display in France.
In Saint-Pierre-de-Colombier, the construction of a religious center has been underway since 2018. However, it's been met with a lot of backlash and protests that have halted the progress.
Environmental activists with Les Amis de la Bourges say there are several rare plant species in the construction site that are at risk. Sylvain Hérenguel, co-president of the Association for the Future of the Bourges Valley, said the area contains "reseda of jackfruit," which is "noted by the French Biodiversity Office." This was left out of the environmental study conducted prior to the start of the project. This led to several activists protesting the site, many of which destroyed building materials.
A group of Missionary Family of Notre Dame nuns took it into their own hands to prevent activists from protesting, forming a human chain. However, things quickly escalated. In a now-viral video that, at the time of writing, had 4.8 million views on X, formerly Twitter, a nun can be seen running and tackling an activist. Others were seen stomping on materials.
The group isn't trying to stop the construction completely. In a statement sent to Fox News, they simply want the building, which they call "an arrogant project for a religious community," suspended "until all environmental authorizations have been obtained."
Hérenguel said he was shocked at the nuns' actions. He said he had been "attacked three times by five people" during the protest. However, things settled down after that as nuns took a more peaceful approach, singing in a group while doing their best to block protestors. Police kept up a steady presence throughout, as well.
Copyright 2023, NewsSpace.com