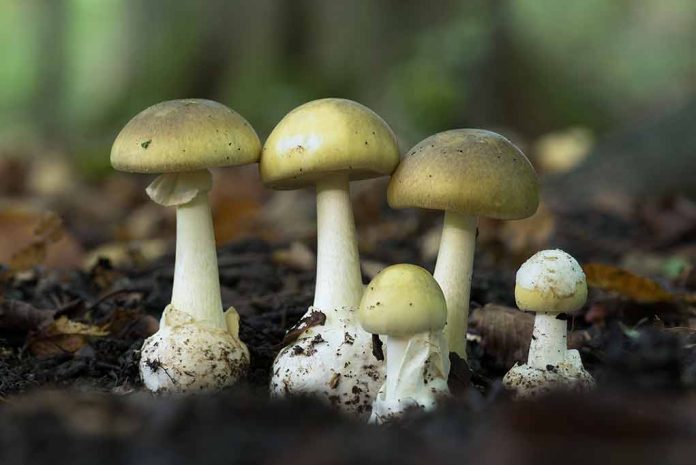 (NewsSpace.com) – Many families gather for dinner, whether on a weekly basis or occasionally when time permits. They spend time together, catch up on each other's lives, and often promise to get together again soon. In Australia, however, one family dinner went horribly wrong when within a week, three of them were dead, and another one was fighting for their life. And the cook? Under suspicion of poisoning the others.
On Saturday, July 29, Erin Patterson cooked lunch for her family. She served them beef Wellington, an English steak dish. Among those in attendance were Patterson's in-laws, Gail and Don, and the Wilkinsons, Heather who is Gail's sister, and her husband, Ian. Shortly after the lunch, four of the diners — all except Erin Patterson — went to the hospital. Within a week, Gail, Don, and Heather were dead. Ian survived, spending nearly two months in the hospital.
What led to the hospitalization? Authorities said that those who fell ill had consumed death cap mushrooms, a variety of the fungus that's lethal if ingested. While suspicion fell on her, Erin Patterson insists that the entire ordeal was an accident and she is "devastated to think that these mushrooms may have contributed to the illness suffered by my loved ones," according to BBC News. Of particular note is the fact that her estranged husband, Gail and Don's son, canceled right before the luncheon.
Erin Patterson said her meal consisted of button mushrooms and a dried variety that she had purchased at an Asian market. She says even her kids had some of the leftovers the next day, but had eaten around the fungus as they don't like it. Ms. Patterson maintains her innocence, and though authorities have named her as a suspect in the three deaths, she has yet to be arrested or charged.
As for Mr. Wilkinson, who is a pastor, he attended the memorial for his wife on Wednesday, October 4. Mourners gathered to pay their last respects to the woman who was a teacher and loved by her colleagues and students alike.
Copyright 2023, NewsSpace.com