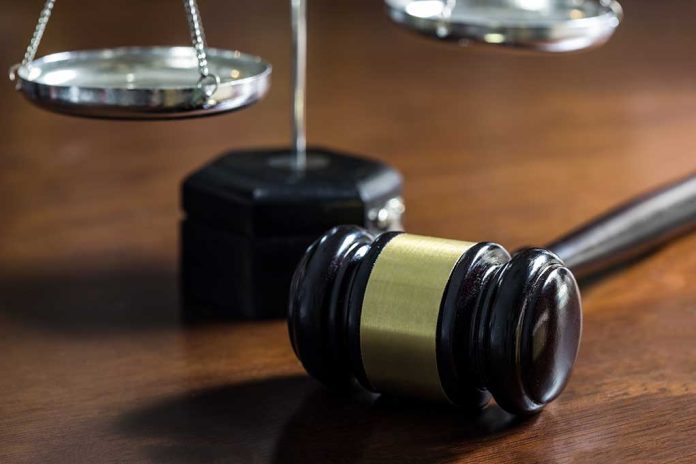 (NewsSpace.com) – When Russia invaded Ukraine in February 2022, there were a lot of opponents who spoke out against the move. Most Russians, however, according to The Levada Center, have backed their country's efforts, with very few voicing opposition. One who made her opposing stance clear on the matter was charged for a different incident and has now been sentenced in absentia.
Marina Ovsyannikova was once a Russian state television journalist. After the country invaded its neighbor, she had enough of the so-called propaganda. She took matters into her own hands and stormed into a live broadcast holding a sign that said, "They're lying to you."
Ovsyannikova was sentenced to 8.5 years in prison to be served in a "general regime penal colony" on charges of "spreading knowingly false information" about the country's armed forces. She says the charges are "politically motivated" and "absurd." Ovsyannikova was supposedly accused of spreading lies following a protest that took place last July when she held another sign, this time it read: "Putin is a murderer; his soldiers are fascist." She was arrested and placed on house arrest. Her ex-husband and her son testified against her at the trial.
The journalist fled the country with her daughter, violating her house arrest conditions. The two now live in France, according to The New York Times. Ovsyannikova posted on Telegram ahead of the sentencing, saying that she once thought about staying quiet but quickly dismissed the idea because she believes staying "silent during a moment of aggression is to become an accomplice to the crime."
Russia has tamped down on free speech and news since the war began. OVD-Info reports that authorities in the country have arrested nearly 20,000 people for their "antiwar positions" since last February, and some have even been sentenced to prison for as long as 25 years.
Copyright 2023, NewsSpace.com