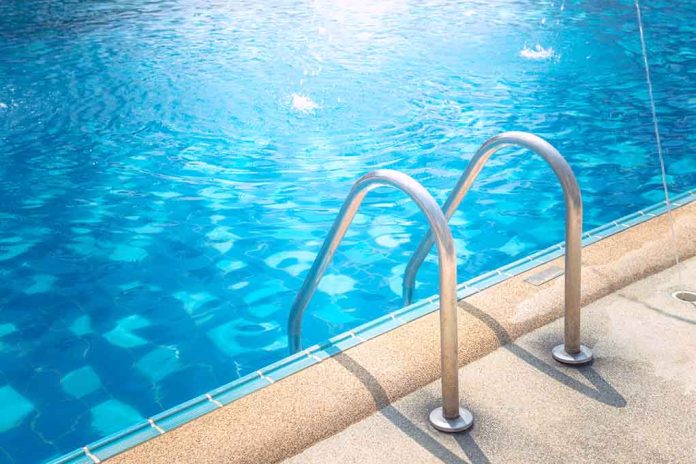 (NewsSpace.com) – Every year, nearly 400 children die in pools in the United States, with thousands more experiencing non-fatal injuries related to drowning. Homeowners are urged to take precautionary measures to ensure that the perimeter of the pool is secure, but sometimes, even despite their best efforts, accidents happen. Authorities are investigating a daycare after two young children died shortly after it opened.
Investigation Into Child Drowning Deaths
In the morning hours of Monday, October 2, authorities were called to The Happy Happy Daycare in Almaden, California. When they got there, what they found was devastating. An 18-month-old and a 1-year-old, both girls, had perished in the daycare pool. A third child had been found in the pool but suffered non-life-threatening injuries.
Authorities weren't immediately clear on how the children got to the pool area, which they said was enclosed by a gate and accessible through a door in the backyard playground. According to Officer Steve Aponte, who serves as a spokesman for the San Jose Police and spoke with KTVU, they're "still looking into" exactly how "those doors opened up."
The California Department of Social Services (DSS) took action two days later, temporarily suspending the daycare's license and fining the owners $11,000. The owners, Shahin Shenas and Nina Fathizadeh, are also subject to permanent license revocation and a potential bar from ever working in the daycare industry at a facility licensed by the DSS again. They have only had their license for two years, and the daycare has been cited numerous times.
What Does Drowning Really Look Like?
According to the National Drowning Prevention Alliance, for children ages 1 to 4, drowning is the leading cause of death, and it's entirely preventable. In addition to teaching children how to swim at a young age, it's important to ensure safeguards are in place. Plus, it's imperative that people learn how to recognize the signs of drowning.
Contrary to popular belief, it does not always present with a person screaming for help or splashing loudly. In actuality, it's more of a "quiet, desperate posture," according to Dr. Alan Steinman, who previously worked with the US Coast Guard as a director of health and safety. The person is simply "silent and struggling" to stay afloat.
Experts say there are noticeable clues to spotting a drowning person, including bobbing up and down, silence, stiff arms as they try to stay afloat, and stillness.
The investigation into the deaths of the two young girls and the daycare owners is still ongoing.
Copyright 2023, NewsSpace.com