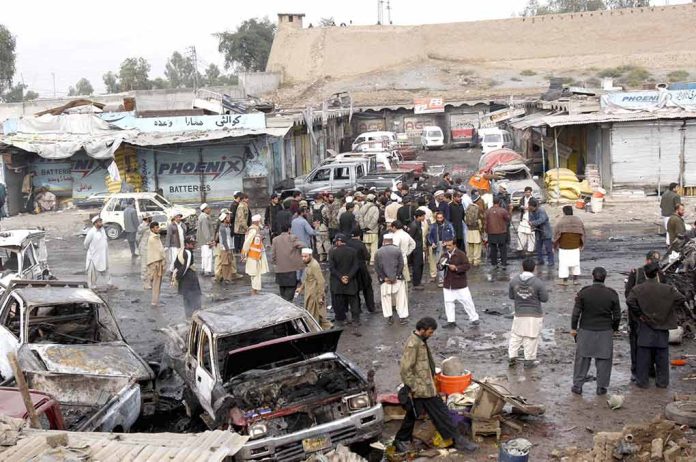 (NewsSpace.com) – On September 29, hundreds of people gathered at mosques in Pakistan, celebrating the Prophet Muhammad's birthday. Sadly, they became targets for bad actors. Two suicide attacks rocked through the places of worship, killing and injuring many. It's the most recent of a spate of attacks in the country.
The first blast took place in Mastung, located in Pakistan's southwestern province, Balochistan, during midday. In this attack, the bomber detonated the explosives where people were gathering for the procession near a police vehicle. It occurred at a mosque where the Barelvi sect, a moderate sect, worships. Abdul Rasheed, a health official, said at least 52 people died in that attack, several of which were children between the ages of 9 and 11. That number jumped to 60 just days later. At least 50 others were injured in the blast. The government in this province is compensating victims with just over $5,000.
The second one took place in Khyber Pakhtunkhwa and involved two detonations. One went off inside the mosque and one went off at the gate. This attack killed five people and trapped 30 to 40 others inside as the roof of the venue collapsed.
Some believe the attacks were carried out because the hardline sects believe that the reverence of Prophet Muhammad is heresy.
These types of bombings have increased in recent times, particularly since the Taliban regained control of Afghanistan. Islamic forces have been seeking refuge in the country and the recent attacks are within close proximity to Afghanistan's border.
In January, more than 100 people died in a mosque in Peshawar. February brought more violence with the Karachi police headquarters coming under assault for hours. In July, 54 people died at a political rally in northwestern Pakistan when a suicide bomber detonated their explosives.
As of the time of writing nobody had claimed responsibility for the most recent attacks, but the Tehreek-e-Taliban Pakistan has denied any involvement.
Copyright 2023, NewsSpace.com