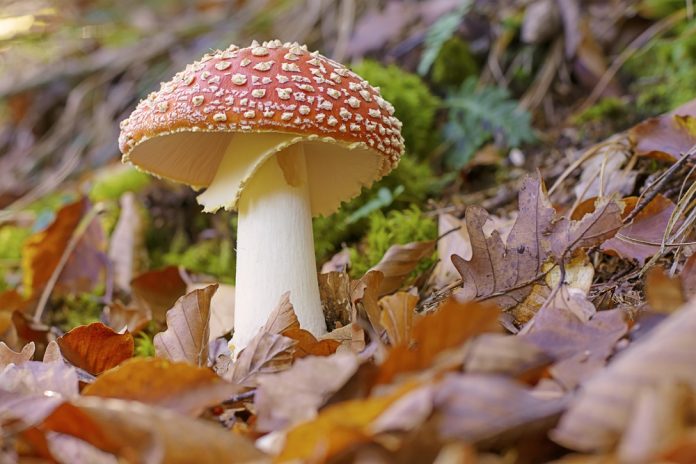 (NewsSpace.com) – Over the summer, Erin Patterson, who lives in Leongatha, Australia, invited five people to her home for lunch. Four of them showed up and enjoyed a meal, Beef Wellington, cooked by the hostess. Within days, three of them were dead, and another was in the hospital in critical condition. After a months-long investigation, authorities have finally arrested the woman and charged her with murder and attempted murder.
The guests at Patterson's home were her former in-laws, Don and Gail Patterson, both 70, and Gail's sister and her husband, Heather and Ian Wilkinson. Mr. Wilkinson is the only one who survived the ordeal, but he spent nearly two months in the hospital recovering. Reports say that Erin's ex-husband, Simon Patterson, declined to show up at the last minute.
Police believe that Erin Patterson used death cap mushrooms, a toxic variety, in the meal that she fed to her guests. This fungus is known for causing liver and kidney damage and can result in death. Neither she nor her children, whom she claims all had the same dish, got sick. When questioned, she said she used mushrooms she purchased from a popular supermarket chain and a local Asian grocery store.
Authorities questioned Mrs. Patterson in August but released her without filing charges, though they did take some items from her home. Then, on Wednesday, November 1, law enforcement announced they had arrested the woman who was remanded to custody. They charged her with three murder counts and five attempted murder counts. The latter stems from incidents that reportedly took place in 2021 and 2022, where her husband got sick after eating meals she prepared.
Authorities say Homicide Squad detectives have carried out an "incredibly complex, methodical, and thorough investigation" and cautioned the public to be wary of misinformation spreading. After they took her into custody, the detectives, with the aid of a technology detection dog, searched her home. It's not clear if they found anything of note.
Copyright 2023, NewsSpace.com