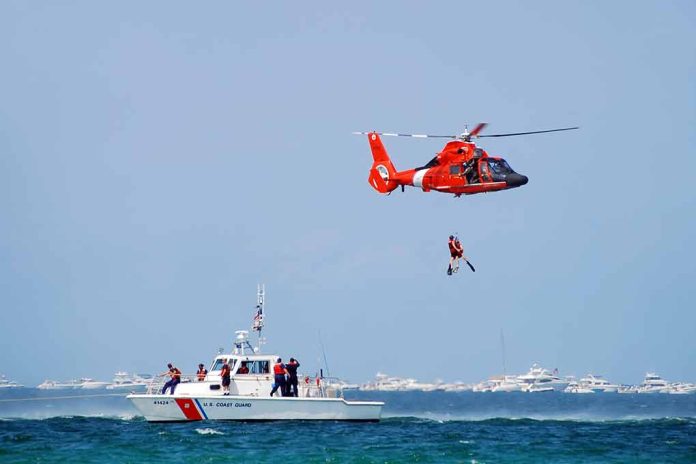 (NewsSpace.com) – Commercial fishing can be a dangerous job, as it is often impossible to precisely predict sea conditions and whether the weather will turn on a dime. Dozens of vessels go missing each year, many of which never surface again. The US Coast Guard is currently searching for three missing fishermen in the hopes they won't become another statistic.
On October 14, the Carol Ann fishing ship departed the coast of Georgia with Captain Dalton Conway at the helm. Also on board were crew members Tyler Barlow and Caleb Wilkinson. The ship's owner reported the three missing when they failed to return on Wednesday, October 18, as scheduled. While it's normal for the crew to extend "fishing trips to maximize their catch" at the time of the report, the owner hadn't heard from those onboard in six days.
The US Coast Guard spent days searching, noting on X, formerly known as Twitter, that it had searched more than 32,000 nautical miles with the help of the Georgia Department of Natural Resources and US Customs and Border Protection. Coast Guard Lt. Cmdr. Jason Erickson said the fishing vessel is equipped with beacons that will send a distress signal if the boat submerges. So far, there's been no indication that it went off, which is giving authorities hope.
Barlow's mother, Kim Jones, spoke with the Savannah Morning News and said his family doesn't "want [the] search to end" and believes the three men are "just out there floating and drifting." She and Barlow's father, Chris Barlow, want the search area expanded and more resources dedicated to finding the three fishermen. They started a fundraiser to raise money to pay those who have private planes and want to help in the search.
The Coast Guard originally intended to cut off the search by sunset on October 24. However, it later extended that date to Wednesday, October 25.
Copyright 2023, NewsSpace.com