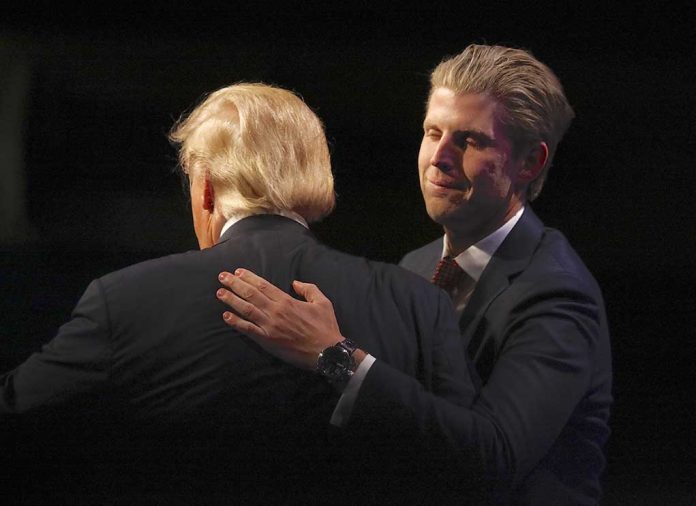 (NewsSpace.com) – Former President Donald Trump is facing a host of legal issues these days. One of the civil cases to arise out of the many investigations surrounding him centers on the Trump Organization in New York City. Investigators accuse the organization of perpetrating fraud to inflate the former president's net worth. In addition to listing Trump as a defendant, prosecutors also tacked on his two sons—Eric and Don Jr. The latter two recently took the stand to testify.
On November 2, Donald Trump Jr. gave evidence under coercion in a New York courtroom, where he faced several questions about his father's business. The former POTUS placed Don Jr. and his brother, Eric, in charge of the Trump Organization for four years while he ran the country.
While undergoing questioning, Don Jr. noted that he had no knowledge of any fraud taking place and that accounting was outside the scope of his expertise as a real estate broker. He stated that he knows "nothing about GAAP," referring to the Generally Accepted Accounting Principles, the foundation of all financial reporting.
Instead, he shifted the blame to the company accountants, who "had more information and details" than him. Trump Jr. said he trusted the work of the accountants, and that's why he "signed off [on the reports] accordingly."
Trump's other son, Eric, also took the stand and denied knowing about any fraud incidents. When questioned about the company's financial statements, which Justice Arthur Engoron had previously ruled showed signs of manipulation to show Trump's assets in a more favorable light, Eric said he wasn't aware the documents even existed "until this case came to fruition." According to Reuters, he became flustered on the witness stand when confronted with emails that showed his involvement in verifying the data used to create the valuations.
Trump's daughter, Ivanka, may testify on Friday or Monday, although she's currently appealing an order to testify. Court observers also expect the former president to take the stand on Monday.
Copyright 2023, NewsSpace.com