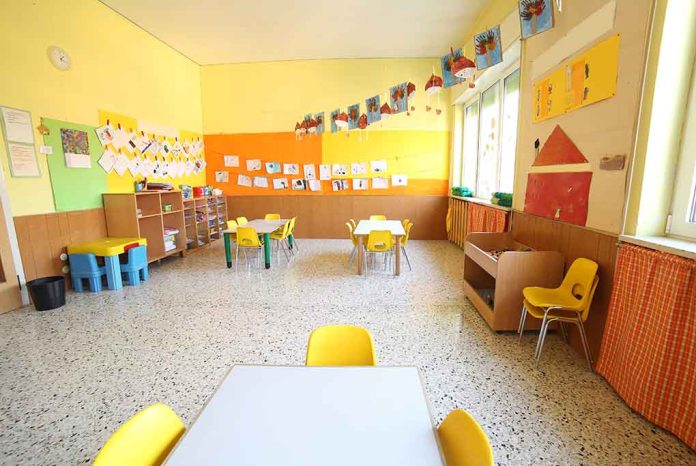 (NewsSpace.com) – Parents often turn to daycare centers to help with childcare needs, especially when they work full-time. When they drop their children off, it's with the expectation that they will be in good care. Sadly, sometimes the people entrusted with caring for little ones fail to do so, causing harm instead. One daycare provider was recently sentenced for abusing a toddler in her care.
Merisa Wagner, formerly Merisa Sell, used to operate a daycare out of her Wausau, Wisconsin, home. One of the children she cared for was a 16-month-old girl. In August of 2018, Wagner called 911 to report that the child had suffered an accident. She claims the toddler fell out of her high chair and choked on her food, which resulted in her having trouble breathing.
Initially, the girl's mom decided to keep watch over her at home. When her condition deteriorated later that evening, she was taken to the emergency room. There, doctors discovered the baby had bleeding on her brain and other injuries consistent with abuse. They suspected someone had shaken the infant.
Further investigation revealed that Wagner was previously suspected of mistreating children. She was fired from two separate daycare centers before opening her own facility. Authorities eventually charged Wagner with three counts of intentional child abuse. Two of those charges led to a conviction.
On Friday, October 20, more than five years after the incident in question, Wagner was sentenced to six years in prison — four years on one count and two on another. The judge overseeing the case agreed to allow her to serve the accumulated time consecutively. Wagner, who will remain under extended supervision for 10 years, is prohibited from caring for any vulnerable people, including children other than her own and elderly people.
This story highlights why it's so important for parents to do due diligence. Researching the facility to determine whether they hold appropriate licensing can help identify potential red flags in advance. Wagner's daycare reportedly lacked this basic requirement.
Copyright 2023, NewsSpace.com