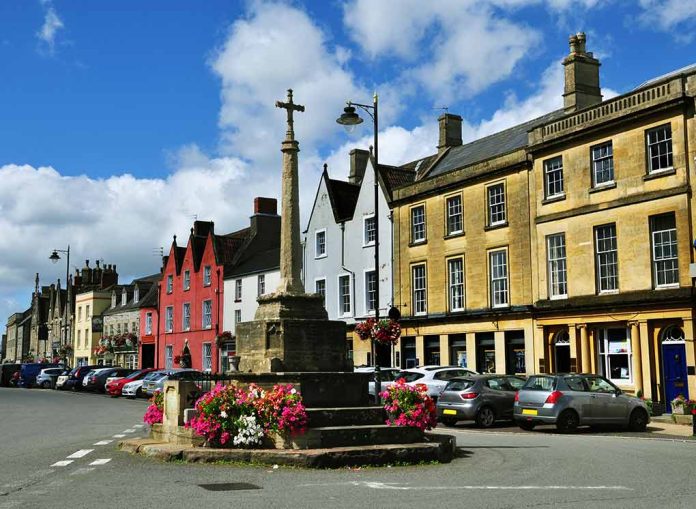 (NewsSpace.com) – The notorious Mexican drug lord, Joaquín Archivaldo Guzmán Loera, better known to the public as El Chapo, was convicted on 10 charges of narcotics trafficking, money laundering, and using a firearm to further his drug crimes. He's currently housed in Colorado's SuperMax prison, serving out a life sentence. It took the US authorities many years to bring him to justice. Now, reports say they're trying to do the same with a 49-year-old Englishman who, because of his alleged crimes, earned the nickname El Chapo of Chipping Sodbury.
Who Is Matthew Grimm?
Matthew Grimm is a 49-year-old dad of two who, on the surface, is an avid cyclist and staunch supporter of his community. According to US authorities, though, beneath that facade is a much more sinister person who is wanted on charges of trafficking and money laundering.
Grimm is accused of selling drugs — including psychoactive bath salts — on the black market, ferrying them through the Netherlands, and shipping them across the Atlantic. All of the sales were made through Smokey's Chem Site, which ran for more than 10 years and offered discounts to people who paid in cryptocurrency before it was shut down as part of an undercover operation. Grimm was the first person authorities targeted under Executive Order 14059, issued by President Joe Biden to help combat the illicit drug trade.
Grimm Arrested
In late 2022, the National Crime Agency, Britain's equivalent of the FBI, bore down on Grimm's home, with 40 officers dressed head to toe in black gear, some armed with machine guns. When nobody answered the door, the authorities broke it down and proceeded to collect evidence inside.
Grimm's perceived earnings brought him to the US' attention, which, according to Daily Mail Online, was in the neighborhood of $6.5 million USD. That money, which is tied up in cryptocurrency, has since been frozen as the case against him progresses. The US is seeking to extradite Grimm to America to stand trial for the six charges against him. He faces 120 years in prison if he's convicted.
When questioned, Grimm reportedly said, "Bring it on," then, referencing his age, he said, "How could [he] serve that long?" He denies all of the allegations against him and has been fighting extradition. A court has denied his pleas to remain in the country so he can remain close to his children. The final decision now rests in the hands of Home Secretary Suella Braverman, who is expected to issue her ruling sometime next month.
Copyright 2023, NewsSpace.com