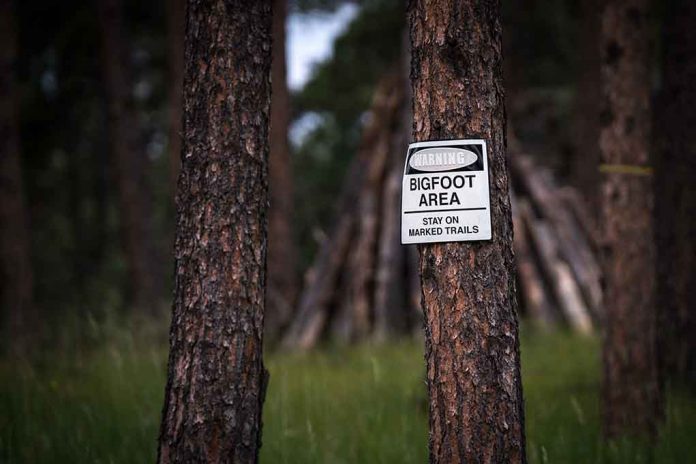 (NewsSpace.com) – There are some urban legends that, no matter how much time passes, still stick around. The tale of Bigfoot, or Sasquatch, a hairy mythical creature with human-like tendencies resembling an ape, is one of these tales. Recently, a woman and her husband, who were on a train ride through Colorado, captured a strange figure on their phones as they passed through a mountainous area. Now, people are saying it could be the elusive Bigfoot.
On October 8, Shannon Parker and her husband were traveling on a train when they caught sight of a strange creature in broad daylight. Parker took photos, while another passenger quickly turned their phone's camera on to record video footage. It showed someone — or something — walking a short distance and then squatting down to look around. OutThere Colorado, a Denver Gazette publication about everything outdoors, posted the video and asked social media users what they thought.
People on a train in southwest Colorado may have spotted 'Bigfoot.' Thoughts?
Video: bt92.travels (IG user)#colorado #news #bigfoot pic.twitter.com/iX1naHGOI5

— OutThere Colorado (@outthereco) October 10, 2023
Parker posted the photos and video on Facebook herself and says that she and a few others "actually saw […] the ever elusive creature Bigfoot!" She ended the post by saying, "We Believe!" The couple said they had merely been looking for elk on the mountainside as the train was passing through and got much more than what they bargained for.
The woman spoke with the New York Post and said the creature was "at least six, seven feet or taller" and blended in with its surroundings. While many social media believers joined in the chorus of "I believe!" others weren't so sure and asked questions like "And what were y'all drinking?"
According to OutThere Colorado, reports of Bigfoot sightings aren't uncommon, but they rarely come with photo or video evidence. Parker and some other passengers on the train apparently happened to look out the window at the right moment. Whether or not it's actually Bigfoot, nobody knows, but the Parkers definitely have a story they can share for the rest of their lives.
Copyright 2023, NewsSpace.com