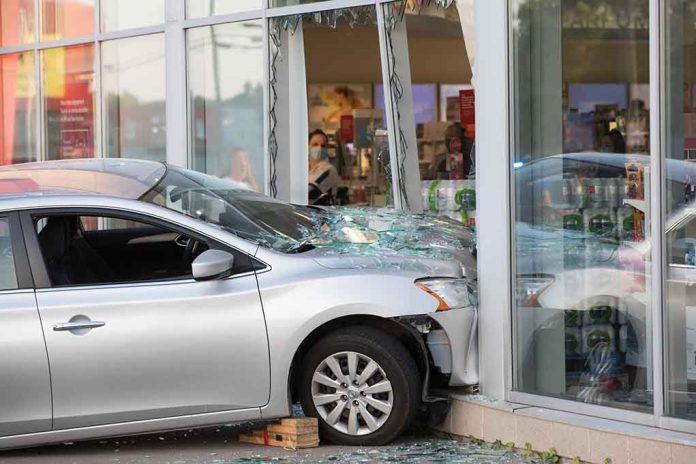 (NewsSpace.com) – Ever since Hamas launched a sneak attack on Israel on October 7 and plunged the two sides into war, tensions have been high around the world. The United States is no exception. There have been many protests taking place across the country, and several people and institutions have been targeted. One Indianapolis woman is now under arrest after she drove her car into what she believed to be an Israeli school.
On the evening of Saturday, November 4, 34-year-old Ruba Almaghtheh decided she had enough. She got in her vehicle and drove it into a building that had a "Hebrew Israelite" symbol on its front, believing it to be a Jewish school. Instead, it ironically belonged to a sect of Black Hebrew Israelites who are well known for antisemitism.
Authorities arrested Almaghtheh at the scene of the crash. During a phone call to her sister at the jail, she admitted that she ran her vehicle into the building on purpose. She said that she had been watching news coverage of the war, and it spurred her to do something for "her people back in Palestine," according to Fox 59. Initially, it was unclear whether prosecutors would charge her, but that all changed on Wednesday, November 8.
Almaghtheh has now been labeled a terrorist and charged with multiple felonies, including one count each of intimidation (Level 5), criminal recklessness, and institutional criminal mischief (both Level 6). When she hit the building, there were people—two adults and three children—inside. Ryan Mears, the Marion County prosecutor, said they "cannot and will not tolerate hate" in the community. There are no hate crimes tacked on because a law passed in 2019 only allows for that enhancement to be added following a felony conviction.
The suspect is now in custody and is being held on a $200,000 bond. It's unclear if she has an attorney.
Copyright 2023, NewsSpace.com