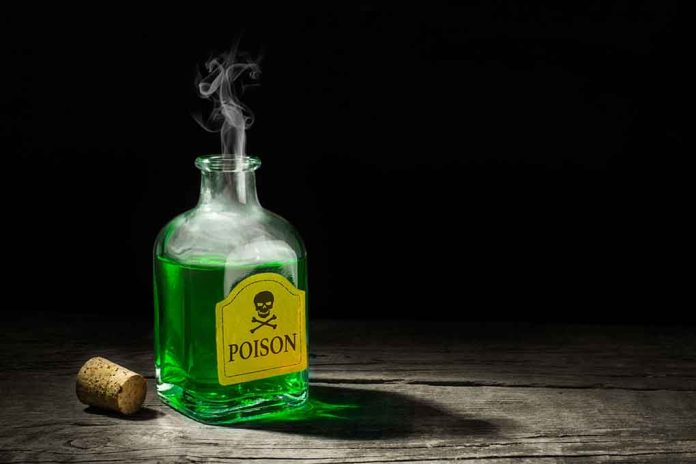 (NewsSpace.com) – Money is a powerful motivator. Some people channel the drive into their careers, striving to reach the highest accolades to earn more. Others use the motivation to carry out some of the most horrific crimes. A North Dakota woman who stands accused of killing her boyfriend falls into the latter category.
On Monday, October 30, Minot Police arrested 47-year-old Ina Thea Kenoyer on suspicion of murdering her boyfriend, 51-year-old Steven Edward Riley Jr. The motive? Riley reportedly received a sizable inheritance and had decided to leave his girlfriend of 10 years behind. When the man became ill on September 3 and died two days later, medical professionals carried out an autopsy. They determined he died as a result of poisoning.
Friends had noticed his weird symptoms, such as stomach pain and acting drunk, and encouraged him to seek treatment. Kenoyer allegedly prevented him from doing so and subsequently lied to friends, telling them he had visited a clinic for medical care.
Investigators launched a probe into Riley's death and found containers with suspected antifreeze in them throughout the home he shared with Kenoyer. Minot police then arrested her and took her into custody, charging her with Class AA felony murder. According to The Associated Press, Kenoyer is representing herself in the case, choosing to forego an attorney. She remains behind bars, and the court scheduled her next appearance for December 7.
Investigators suspect money was the driving factor in the crime, notably because Kenoyer said that she was Riley's common-law wife — a practice not recognized in North Dakota — and as such, she claimed she was entitled to half of his inheritance. She planned to split the money, estimated to be around $30 million, with Riley's son.
Despite the severity of the charge, Kenoyer faces a maximum of life in prison if convicted, as the state did away with the death penalty more than 50 years ago.
Copyright 2023, NewsSpace.com