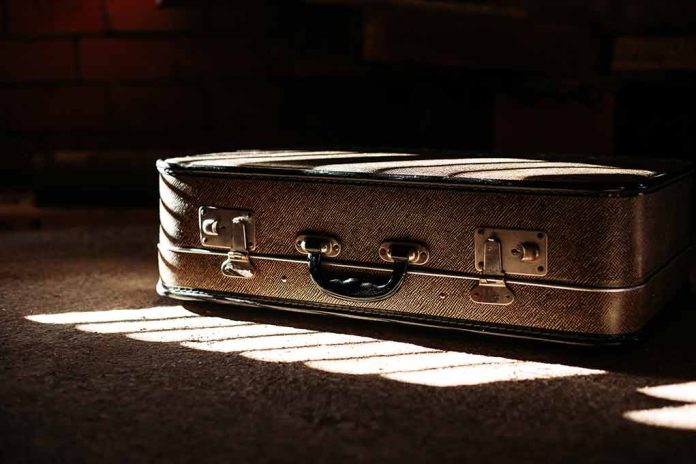 (NewsSpace.com) – When a murder occurs, time is of the essence for detectives to determine a suspect, lest the case run cold. Unfortunately, there are hundreds of thousands of cold cases in the United States, and many initiatives have dedicated themselves to the cause of trying to solve the crimes. Project Justice is one such initiative, and it recently funded testing that led to the identification of a woman killed 35 years ago.
In February 1988, Jenkins County, Georgia, sheriffs were tasked with identifying a deceased woman who was found stuffed in a suitcase near a dumpster. Her body was wrapped in plastic and duct tape, and at the time of the discovery, she had already been dead for between four and seven days. The sheriff's office reached out to the Georgia Bureau of Investigations (GBI) for help, and the two agencies pooled resources. Unfortunately, despite a forensic artist and the National Center for Missing and Exploited Children creating sketches of the woman, identification eluded them.
DNA analysis at the time wasn't advanced enough, but that has since changed. So, in 2023, the GBI resubmitted the evidence to its crime lab, where DNA was found. Since the GBI couldn't submit the sample to the Combined DNA Index System, officials enlisted the help of Othram, a company that specializes in advanced testing. Project Justice paid for the company to create a comprehensive DNA profile, which was then used to identify the woman who, 35 years ago, died of asphyxiation. She now has a name: Chong Un Kim, a Korean who came to the United States in 1981. She was 26 at the time of her death in 1988.
Kim's family has been notified, but questions still remain. Who killed her—and why? Investigators are asking anyone who has any information to contact them directly at 912-871-1121. Or, call 1-800-597-8477 to leave an anonymous tip.
Copyright 2023, NewsSpace.com