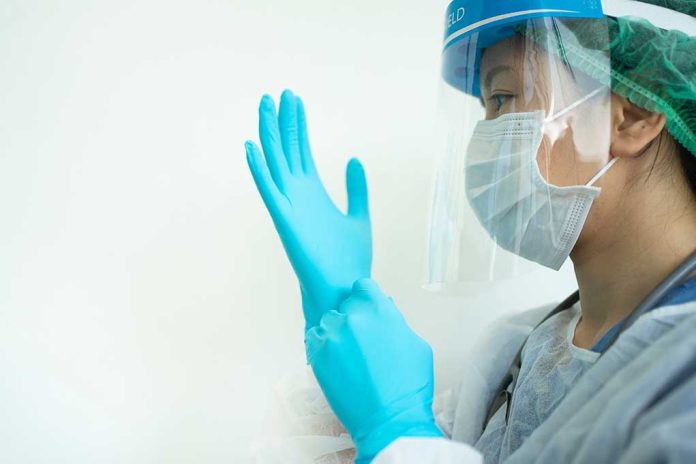 (NewsSpace.com) – When most people get the flu, they battle moderate symptoms that are alleviated with rest and medication. However, sometimes the symptoms are so severe that they lead to complications. That's exactly what happened with an Ohio woman in 2020, when the common illness quickly became something more serious. She's now looking to raise awareness about the rare, but deadly, turn it can take.
Kristin Fox, a 42-year-old mother and school principal, says doctors diagnosed her with the flu in 2020, and it quickly progressed. Tamiflu didn't work for her, and a friend drove her to the hospital, where doctors placed her on a ventilator and told Fox and her family she "probably wouldn't make it." At the time, one of her lungs had collapsed, and she was fighting bacterial pneumonia, which was causing her organs to shut down.
Things only got worse from there.
It turns out Fox was suffering from septic shock, the final stage of sepsis, a condition that results when a person's immune system has an extreme reaction to infection. It took doctors a few days to realize she was septic. Then, they placed her in a coma and warned her family that she would likely lose a few extremities. After being in a state of touch and go for a week, Fox ended up losing both of her legs below her knees and both of her arms below the elbow.
Fox told her story because she wants the world to know about the dangers of sepsis, which, according to the CDC, affects nearly 2 million people in the US every year. Of those, around 270,000 will die from the condition. Symptoms to look out for include a high fever, dizziness, weakness, and fatigue. It can lead to amputation, as in Fox's case, because when blood pressure drops, less blood flows to the extremities. The tissue then dies, which leads to the necessity for amputation.
Copyright 2023, NewsSpace.com